Is imo better than whatsapp: Who takes the crown in the world of messaging apps?
In the increasingly connected world we live in, communication has become an essential part of our lives. And, within this sphere, messaging apps have become an indispensable tool. Two giants in this field are IMO and WhatsApp. In this article, we will take an in-depth look at both platforms and assess whether IMO really beats WhatsApp in terms of functionality, features and user experience.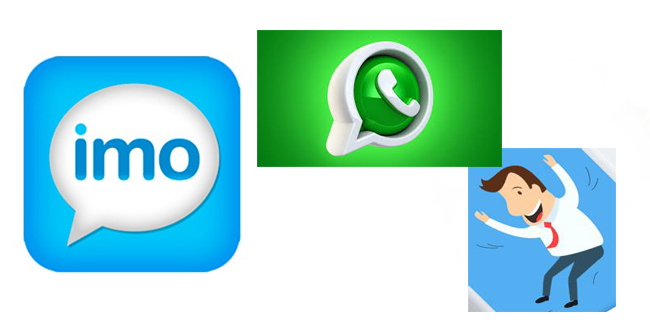 IMO, a free and easy-to-use messaging app, offers a wide range of features, from free video and voice calls to photo and video sharing. WhatsApp, on the other hand, has been an undisputed leader in the messaging market for years, providing a solid and reliable experience.
To begin with, let's take a look at the advantages IMO offers compared to WhatsApp
Call and video call quality: IMO is known to offer superior call and video call quality compared to WhatsApp. This is because IMO uses a more advanced data compression algorithm, resulting in better audio and video quality.
Data consumption: IMO is a more efficient option in terms of data consumption. It is able to compress data more effectively, resulting in lower mobile data tariff consumption. This is especially beneficial for those who have limited data plans or live in areas with slow internet connections.
Intuitive interface: IMO has a simple and easy-to-navigate interface, making it a friendly application for users of all ages. It is easy to add contacts, create groups and share media files quickly and easily.
Translation function: One of the outstanding features of IMO is its ability to translate messages in real time. This is especially useful for those who have friends or family members who speak different languages. The automatic translation function facilitates communication between people who do not speak the same language.
While IMO offers these advantages, we cannot ignore WhatsApp's strengths
Massive user base - WhatsApp has a massive user base, exceeding 2 billion users worldwide. This means that you are more likely to find all your contacts on the platform, making communication easier.
Integrated ecosystem: WhatsApp is not only a messaging app, it also has additional features such as status, group video calls, voice calls and the ability to share locations in real time. All this contributes to a more complete user experience.
Security and privacy: As technology advances, security and privacy in our communications become increasingly important. WhatsApp has proven to be a secure platform, with end-to-end encryption, which means that your messages are protected and can only be read by the sender and the recipient.
Broad compatibility: WhatsApp is available on multiple platforms, including iOS, Android, Windows Phone and can also be used on the web via the desktop version. This provides flexibility and accessibility for users who want to stay connected from different devices.
Both IMO and WhatsApp have their strengths and weaknesses. IMO stands out in terms of call and video call quality, data consumption and ease of use. However, WhatsApp has a massive user base, an integrated ecosystem and better security and privacy. In the end, the choice between these two messaging giants will depend on each user's personal preferences and individual needs.