Who pays and how much data does a WhatsApp video call consume?
WhatsApp is a growing instant messaging application due to its benefits to telecommunications. However, it is necessary to know the how many megabytes a video call on WhatsApp consumes and who pays for it, it is also useful to know how secure a video call is.
Read on, because here we will give you information about the green instant messaging giant and its video calls.
Who pays for WhatsApp video calls?
No WhatsApp service is billed with money in the classic way, i.e., it does not have standardized per-minute or per-second rates for the of charging for its services.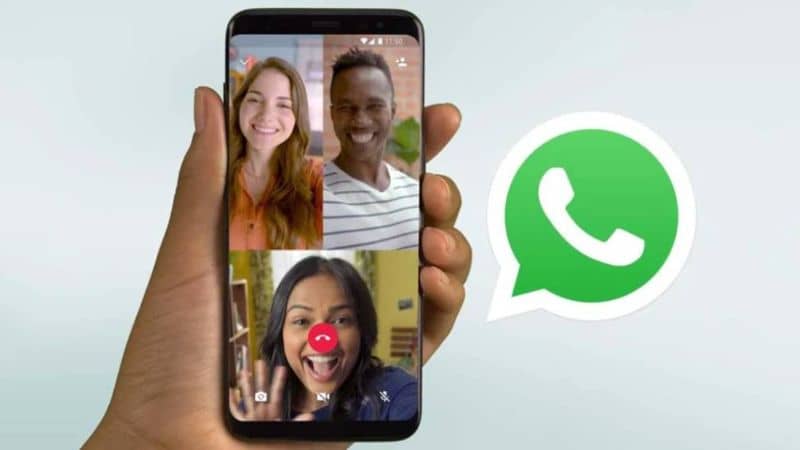 However, the users involved in the video call must be connected to the Internet; if it is via WiFi, clearly the costs are lower, but if the user is using his own credits, his own data, he is the one paying, but not WhatsApp, in which case he would be paying the mobile operator who provides his data packages.
It's simple: WhatsApp is absolutely free, but you need to be connected to the Internet to use its functions. If you connect via WiFi, you will pay nothing, but if you use your mobile data, it will be consumed while the WhatsApp app is running the video call proceeds.
How much data does a video call on WhatsApp consume?
Many users think of WhatsApp as the pioneer of video calling and voice calling via the app, but in fact these early steps were taken by platforms such as Skype.
The reality is that WhatsApp has a gigantic amount of traffic coming from these communication services, given the number of WhatsApp users active users has. But before we prepare to call nonstop via WhatsApp, it is important that you consider the amount of data a video call via this app consumes
WhatsApp has never released official figures on the amount of data spent on a video call, but many users have taken independent measurements to see how much is spent on both a video call and a voice call.
According to user data, a voice call on WhatsApp using a 3G connection can consume 0.15 MB and 0.20 per minute.
While in the case of video calls, data consumption will increase, for obvious reasons; a video is transmitted in real time. A whatsApp video call using a 4G network uses up to 3 MB per minute.
The conclusion is the cost of conversation is relative and vary depending on the tariff subscribed. Phone companies usually offer plans that include a limited number of megabytes, but once the user consumes the total MB, the company usually charges for each megabyte consumed.
Is it possible to reduce data consumption in a WhatsApp call?
WhatsApp video calls have become one of the most used features of this great platform, which over time has received improvements to ensure an excellent user experience when it comes to image and sound quality but these developments have significantly increased data consumption.
Considering that in many parts of the world it is not possible to purchase unlimited mobile data packages and there is a lack of WiFi connectivity, users are more concerned about the amount of data they may consume during a video call, and we will explain how to reduce the amount of data consumed during a video call, and we will explain how to reduce the amount of data consumed during a video call mobile data consumption.
WhatsApp includes a mobile data saving mode
To reduce data consumption on WhatsApp, there is no need to install third-party applications.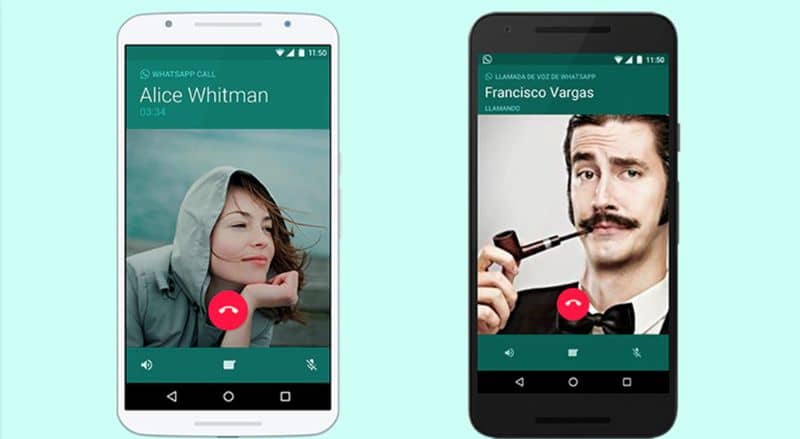 This software includes in its configuration an option to reduce mobile data. To activate it, proceed as follows:
Log in to WhatsApp and click on the 3 vertical dots icon.
Click on the "Settings" option.
Go to the "Data and storage" section.
Activate the option decrease data usage."
You already know who pays and how much data a video call on WhatsApp consumes, now enjoy this unlimited service and don't forget to connect to WhatsApp via WiFi when possible to avoid charges.