How to create a video call on Google Meet? - With your Gmail account
Thanks to Gmail we have the opportunity to make video calls in a very simple way, and this will be thanks to Google Meet, access to this service is very simple, you simply have to choose to create a Gmail account, that you can create very easily with or without a phone number.
We can make a video call with any device where you have a linked Gmail account and you can do it up to 100 participants at the same time, incredible, right? This application has various functions and many advantages, you can use it on any device.
What are the advantages of Google Meet video calls?
You can also make a video call with up to 100 participants (or more) and you can last in the session up to 60 minutes, and this will be one of the main advantages. In addition, the services are accessible to anyone with a Google account.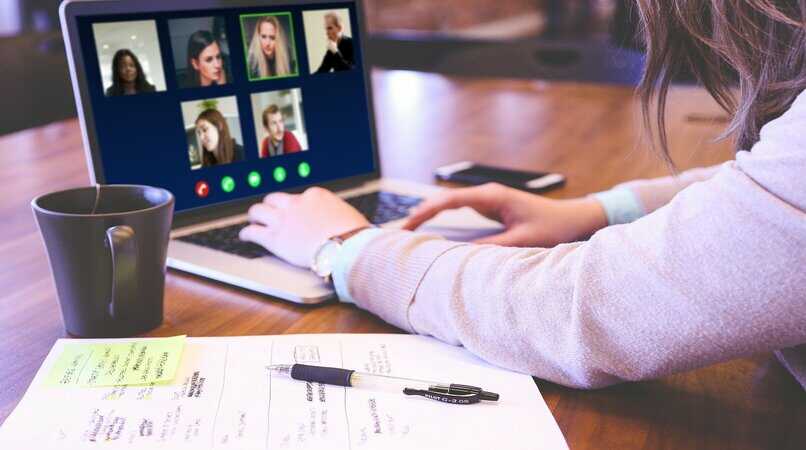 Since its services are accessible to any device, another of its advantages is that it is inside constant updates. This application has no advertising, so you don't have to worry about advertising in the middle of the sessions.
It gives you the opportunity to share your screen with other members so that they can view your content, its interface is very practical and easy to use. It also gives you the ability to save sessions video call, you can also have real-time subtitles. Another advantage that we can mention is that you can remove, silence and even repair some participants, which is that you cannot activate another person's sound.
Once you have learned to use Google Meet, you can learn how to download and install this application, on your mobile phone and on your PC. This will be very simple and you can do on any device, By accessing Google Play you can easily download this application.
What are the steps to create a call on this platform?
To make a call on this platform, the first thing to do is to enter Gmail, so that you can access its services, mainly you need to enter your email and also a password. The next steps for create a video call on a computer are: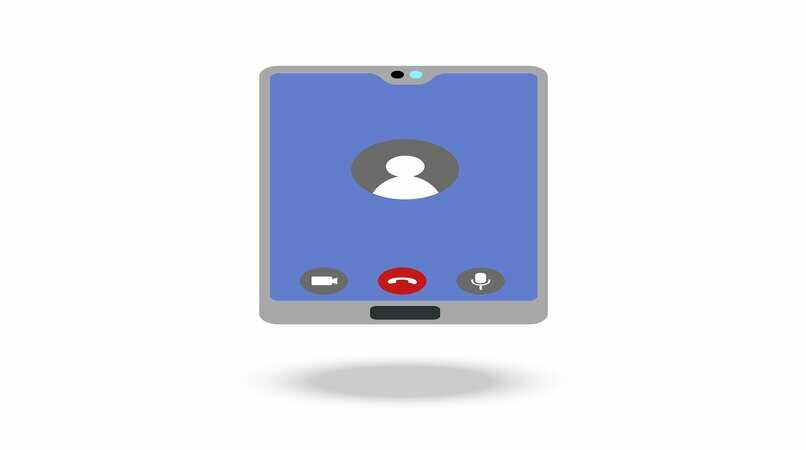 Enter the Gmail entry and you must select "New meeting" This will be the Google Meet section (this is on the side).
When you access the video call area, you will have several options, such as an emerging access link, copying or sharing the invitation link to the video call.
If you need a meeting later, you can choose "Send invitation".
If you want to start the video call right away, you need to select "Start now".
So you have to wait for the participants to join.
On Android you can also easily start a video call and the method will be very simple, you must follow this process:
Open the Gmail application or directly the Google Meet application.
Here you can choose between "Start a new meeting" or Join a meeting
But you can also do it from Gmail, from the bottom bar you can choose between "mail" or "meet", you have to choose the second one.
You have to click "New meeting".
You will have three options: get a link from a meeting to share, plan later and share the invitation link.
If you want to start the meeting immediately, you have to press The instant meeting begins.
You can also schedule the meeting for a later time by selecting "Google Calendar Program" to plan the meeting for a future date.
How are other people invited to attend the call?
To send invitations to Google meetings, you should know that anyone can attend but you will need to do so send the meeting code, what you should keep in mind is that all users who wish to log in must have a Gmail account.
You can also do this by applying it this way:
Press the Add person button.
Select Invite.
insert mail or email of the people you want to invite.
Click "Send invitation'.
What is the maximum number of people who can be simultaneously?
It usually has a limit of 100 people in a basic meeting, but there are plans to increase participants, especially if you have a company and a rental Google Workspace Enterprise. The largest number of participants who can be present in a video call is 250 users. Unbelievable! but they can also be 150 participants.
How long are calls on this platform?
At the beginning Google Meet he was completely free that for half years its limitation has been revealed but it is still an excellent service, although we will mention below what the limits are, Recall that you can pay for a more complete service.
Free calls
Right now the free but group calls, namely 3 or more people will be 60 minutes, but the platform notify five minutes before, that is, 55 minutes so that the call is not abruptly interrupted.
Although you should know that if you are going to talk to a person, the time limit will be 24 hours, ¡If you have 24 hours of unlimited use! as long as the call is individual (two participants) it is definitely a great time.
With the paid version

You have two options, the first one will be Google Workspace Essentials which includes many features that will make video calls easier, with a cost of 8 dollars per month, It will provide you with individual calls 24 hours a day in the same way, but meetings with more than three people will also have a 24 hour non-stop time.
The other option called Google Workspace Enterprise is one of the most complete, but it is priceless because we have to contact Google, have to fill out a form, call or enter price plans on the Google workspace page.
However, here they will give us the opportunity for group calls of up to 24 hours and even those of two people will be 24 hours, the difference is that this option has multiple functions in its configuration e during the call.