How to turn the camera on or off to make WhatsApp video calls?
WhatsApp video calls are the most used means by people around the world to communicate with loved ones through calls and at the same time see them. Sometimes when we make a video call, the camera can be turned on or off, so here we will teach you how to turn it on or not, depending on your preferences.
You can make a video call with any of your contacts and you can also make group calls between four people, without the need for them to be in a WhatsApp group.
This platform has various functions, which can be used at any time when you want to communicate with your relatives and friends, and above all, you can do it in any way, that is, through text messages through this path, via voice notes, calls and video calls, it is also possible to make video calls from the web whatsapp in pc.
How can I activate or deactivate the camera in WhatsApp video calls?
Wanting to make a video call for the first time from WhatsApp, we are likely to do so, the operating system of our mobile device, ask us for permission for the camera and WhatsApp to connect and they can work together. If you want enable or disable the video camera for video calls WhatsApp, you just have to:
Enter your WhatsApp application.
Select the contact you want communicate via video call and enter your chat.
Then click on the camera symbol.
You will automatically need to get the waiting screen while your contact answers the video call. At the bottom you will have to appear several options among which you can change: your camera from the front to the main one or vice versa, activates or deactivates the audio and the video camera.
You will have to wait for your contact to answer the video call to activate or not the video camera; the moment you decide to disable it, your profile picture will be seen in exchange for you in real time.
Another way to disable the camera on the WhatsApp video call is to do it from the settings, taking into account the fact that this will cause when taking photos from the same camera as the WhatsApp application, you won't be able to do this until you select the option 'Go on' in the small box where this platform will ask you for permission to access the camera. If you want to do it, follow these simple steps:
Open the settings panel of your phone.
Then search for the "Applications" option and then "Application management'.
Find the "WhatsApp" application and click on 'allowed'.
After following the previous steps, whether the camera is disabled or not, activate it or according to your preferences and voila!.
What can I do in a WhatsApp video call?
In this magnificent WhatsApp function we can position ours bigger video screen to detail a little more and that of our contact with which we are talking, would be in our place, this change would be seen only on our device, so it wouldn't affect our friend or relative's screen.
Also, if we are in a video call with one or two people and we want to add more people, always remembering that we have the availability of up to four people per video call; we should just select in the + symbol which is at the top right and automatically we will have a list with all our contacts and there we can choose which contact to add.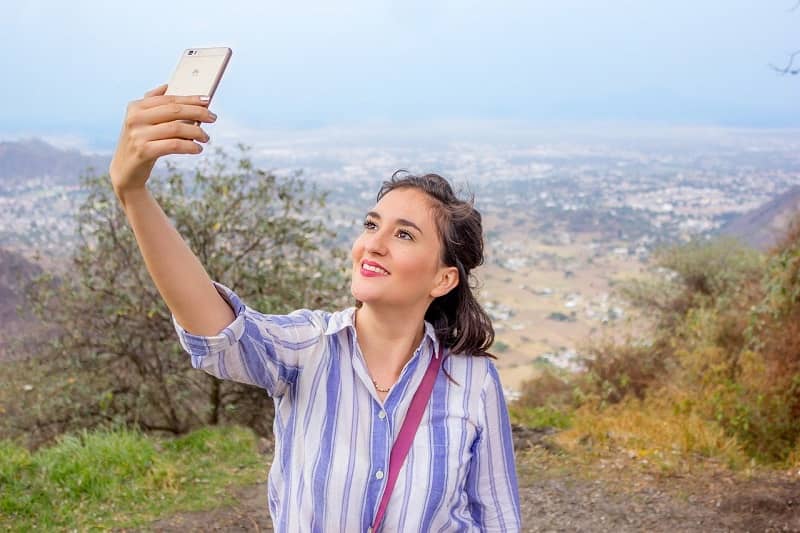 On the other hand, if you are part of a group of this social network, made up of 3 or 4 people, it is sufficient that some participants, touch the option of the video call that appears at the top of the chat, where the group name is located, I'd call them all at the same time and they will have to wait for them to respond to speak and see each other.
As mentioned above, we can change the camera and use it according to our needs at the moment, that is, if we are using the front camera on our video call, but we want to show the person that we are talking about something that is happening at that moment and we just have to click on the camera symbol which is at the bottom left. If you ever decide to reverse the whole process and even block video calls, if you prefer.